The presentation is formatted as frame pages. Each page you view actually contains three documents with each document referred to as a frame. The top document, or frame, is the title banner; the left frame has the chart page links;and the right frame contains the charts with audio links and chart summary.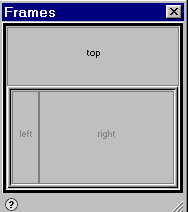 Click on the link(s) in the left frame to open the chart page of choice. The chart with related audio links will open in the right frame under the top frame.
To print the right frame (chart page), click on the page you want to print/File/Print. You can also cut and paste the chart into a Word document and take notes as Walter is speaking.
An audio file is included in the presentation. The written commentary that accompanies the charts is a very brief summary of the audio presentation. A Real Audio Player is required to listen to the audio files.

Use the back button of your browser to return to previous page.